Sod Varieties for Everybody
from the Pros to the Average Joes!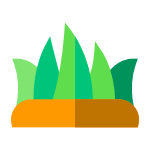 Turfgrasses
When it comes to grass no one has a greater variety then right here at Easton Sod Farms, Inc. We carry a great selection of grasses for every type of project whether it be professional or home.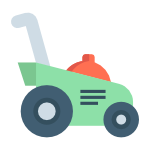 Products
From fertilizers to grills, lawn ties to mulch, railroad ties to rocks, and much more can be purchased with Easton Sod Farms, Inc. Come in today for your DIY or professional project.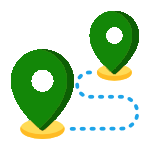 Multiple Locations
Across Kansas and Oklahoma, there is one name for all your Sod needs as well as your lawn needs. We've got five locations to help you out with your next project.
Breathe in that sweet smell of fresh grass
Welcome to Easton Sod Farms, Inc! We are the proud home of over 1500 acres of farmland and have been providing sod for over 40 years. If you're looking for the leading experts in Tulsa sod then you have come to the right place! Providing top quality service and sod for contractors, homeowners and those looking to renovate their athletic turf. No one carries more varieties of grass!
Are you a Do It Yourselfer? If you are we have great news for you here at Easton Sod Farms, Inc. We not only provide the top quality turfgrass for your project but we give a Step by Step Guide to help you measure, prepare and install your sod. Never hesitate to call the leading experts in sod here at Easton Sod Farms.
Our goal is to help you in anyway that we can from choosing the right sod, how much sod and giving you the knowledge to make your project come to life! The customers and contractors have been relying on Easton Sod Farms, Inc. for the last 40 years. Getting you the right grass and answering everything you ask!
Don't just take our word for it – Listen to our clients!
I worked for J.Easton and his family for two and a half years. Awesome folks. I was proud to drive my truck and unload our product for our customers. Sadly I could not devote the time needed to continue my employment because if my desire for a college education.
You will not go wrong purchasing their grass, seed, or services. I highly recommend Easton Sod Farms. I believe in it so much the last grass I purchased I loaded it up to put in my mother's yard. Prettiest yard on the block.
Very helpful for do it yourself advice! Answered all my questions and gave some helpful insight to my projects.
Great service. Charles is the best! Don't go elsewhere!!
I am an avid DIY'er. The thought of taking out all the Bermuda and replacing with fescue seemed overwhelming. So of course I reluctantly took it on. I was told about Easton sods special fescue blend and figured I would give it a try. It grows well in sunny and shady areas and sounded exactly like what I needed. I over-seeded and heavily seeded in areas and WOW was I blown away. These pic were taken exactly two weeks after seeding. On top of being blown away by the product. The staff at Easton's were amazing. They taught me stuff endless house of YouTube didn't about growing fescue. Thanks for the amazing lawn you've earned a lifetime customer. I've also had the pleasure of telling multiple neighbors who have stopped and asked about the lawn. They have over-seeded with the same great success.
The last picture is a 5 week update photo. I am overly impressed. I've never seeded a lawn before and to get these results!! Thanks Easton Sod!!!
Awesome Company!
We buy all of our sod through them and are always pleasantly surprised at the quality and at how quick they are to deliver to our job sites (not to mention great price).
Highly recommend!